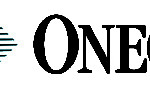 ONEOK
Apply Online: https://oneok.referrals.selectminds.com/jobs/communications-consultant-ii-2293
Job Summary
Manages development and production of company publications and communications programs. Plans and executes special projects.
Essential Functions and Responsibilities
Direct planning and production of company's internal communications programs including but not limited to company periodicals and other printed materials, as well as digital communications.
Develop communications programs that support corporate strategies and maintain appropriate working relationships with stakeholder groups.
Plan, research, and develop feature stories for company publications, and audiovisual and video presentations for internal and external audiences; calculate spacing and layout requirements in design of publications; and monitor budget process related to production or publications.
Respond to customer inquiries and assist executives, managers, and employees in communications-related activities.
Develop and present communications-related training and/or programs for managers and employees; assist and develop communications programs for managers and employees; and provide guidance to management personnel in handling communications activities.
Implement and execute the employee communications strategy with focus on employee development and diversity and inclusion communications.
Regular and reliable attendance is required in performance of job.
Employee may be required to perform additional duties as assigned.
Education and Experience
Bachelor's degree in communications, journalism, other related field, or an equivalent combination of education and the following job-related functions:
Thorough knowledge and/or experience related to: 
Mass communications
Journalism
Broadcasting
Audiovisual production
Television and/or video production techniques
Communicating through use of various mediums (print/electronic)
Interpersonal communication skills
Thorough knowledge of company organization structure, operations, policies, and industry standards.
Application of math and algebra.
Experience in use and function of office equipment including microcomputers and applicable software.
Experience reading, interpreting, and disseminating information from periodicals, journals, publications, legal documents, financial statements, manuals, and internal communications.
Experience creating, editing, researching, and managing production of speeches, audiovisual presentations, feature articles, press releases, and correspondence.
Experience developing and presenting communications training programs.
Experience researching and analyzing trends and issues of concern to the company and industry to advise management of impact on public relations.
Experience speaking extemporaneously and from prepared text for the purpose of making presentations and speeches, participating in panel discussions and news conferences, responding to media interviews, and providing testimony before governmental agencies.
Experience interacting, facilitating, critiquing, guiding, directing, and communicating effectively.
Demonstrated ability to read and write fluently in English.
Communicate and/or exchange information; conduct oral presentations.
Certification and Licensing
Applicable driver's license for travel to other locations.
Professional accreditation through Public Relations Society of America (PRSA) or International Association of Business Communicators (IABC) desirable but not required.
Physical Requirements
Mobility to travel in and around office surroundings and to other business locations.
Visual Requirements
Sufficient to perform job duties.