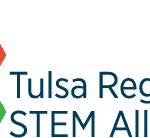 Website The Tulsa Regional STEM Alliance
Building broad, deep and innovative STEM pathways for students.
About Us
The Tulsa Regional STEM Alliance serves as the major organization bridging Science, Technology, Engineering, and Math (STEM) at all levels of education in northeastern Oklahoma. TRSA is focused on providing broad, deep, and innovative pathways for students to pursue high-impact STEM careers. As a backbone organization, TRSA serves the STEM ecosystem through its goals of the 4 Cs: Collaboration, Cultivation, Communication, and Calculation.
The Tulsa Regional STEM Alliance fulfills its mission by working as a catalyst to create a collaborative ecosystem that encourages business/industry and the education community to produce innovative pathways resulting in a highly-skilled STEM workforce able to drive economic prosperity while meeting the needs of a globally competitive Tulsa region. TRSA is an intermediary organization that is flexible and inclusive enough to welcome everyone yet includes sufficient structure and organizational support to facilitate and coordinate the work that needs to be done.
Job summary
Reporting to the Executive Director, on a full-time employee basis (40-hours/week)
Manage and maintain the Tulsa Regional STEM Alliance website, including updating events, calendars, staff profiles, organizational partners, and professional development opportunities.
Manage and monitor TRSA social media including Facebook, Twitter, Instagram, YouTube and Snapchat
Manage development and branding of internal and external communications, including monthly newsletters, annual reports, brochures, development portfolio, and programming collateral
Monitor and amplify all media coverage to document and highlight TRSA programming
Respond to media requests on behalf of organization; support organization spokespersons
Serve as liaison to TRSA Board of Directors Communications Committee
Maintain and update TRSA mailing lists
Other duties as assigned
Summary of essential job functions
Minimum requirements
Education
Work Experience: 3 to 4 years in the following areas:

Manage development and branding of communications to support programming and development efforts by a non-profit organization
Media relations to optimize coverage of nonprofit events
Write content for press releases, social media posts, brochures, reports, and letters to stakeholders
Create and manage campaigns to support public awareness of nonprofit organization's programming
Abilities required
Strong work ethic
Strong collaborative approach to problem-solving
Ability to create a unified brand for organization's media portfolio
Extensive strong communication skills using a variety of modes

Verbal (on-camera interviews, presentations, interacting with stakeholders)
Written (email, text, brochures, posts, etc.)
Graphics

Strong abilities in Google Suite, Google Analytics, Adobe Creative, MailChimp, and other marketing tools
Compensation:
This is a full-time salaried position
Benefits package that includes health insurance, dental, 401k, life insurance, and paid time off.
Please send a cover letter and resume to info@tulsastem.org to apply.
Disclaimer:  The above statements are intended to describe the general nature and level of work expected. They are not to be construed as an exhaustive list of all responsibilities, duties, and skills required for success. The incumbent will be required to perform duties outside of the above responsibilities from time to time, as needed.