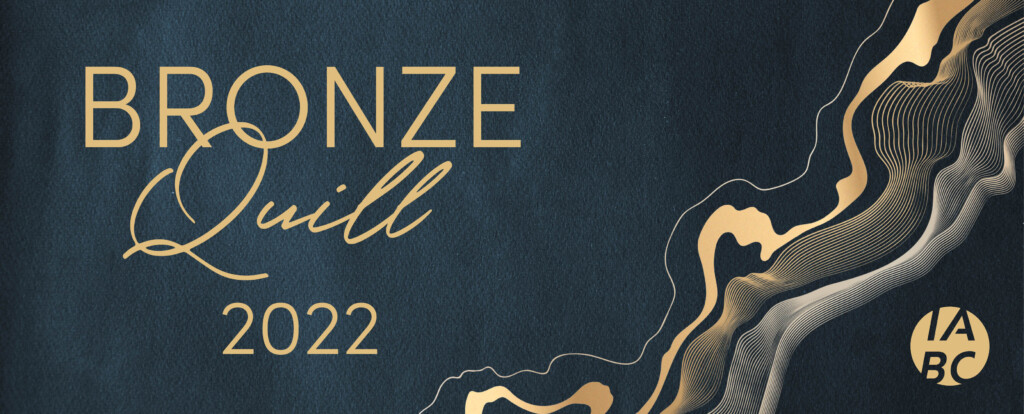 If you wish to enter for the 2022 Bronze Quill Awards, we built a website dedicated to our entrants and award-winners: www.TulsaBronzeQuill.com
The International Association of Business Communicators' (IABC) Bronze Quill Awards recognize outstanding employee communications, public relations, media relations, community relations, government affairs and marketing communication efforts. The Tulsa Chapter's Bronze Quill Awards is open to all communicators – members and non-members alike.
Gather your work samples and prepare your work plans. Bronze Quill 2022 is open for entries.
New this year, we're introducing categories for COVID-19 and Diversity & Inclusion communications. We've also moved Social Media communications into the skills division.
Event Date: September 22, 2022
In addition to our entry winners, we recognize three exceptional communicators. Nominate one of your peers. 
Communicator of the Year: Honors a member of the community for his or her contributions to the community through communications. This person is not a communicator by profession — but by passion.
Professional of the Year: Recognizes the outstanding achievements of an IABC member in his or her career, profession and community.
Rising Star: We will once again recognize a dynamic, young professional who has demonstrated outstanding ability and strong leadership within the communications profession.
Key Dates
Awards Celebration: September 22, 2022
Timeframe of Eligible Work:

All eligible work must be implemented, published or broadcast between January 2020 and the day of submission. If a long-term strategy was developed prior to January 2020 and hasn't previously been entered, it is eligible for entry. If you entered your work and didn't win an award, you may revise and re-enter your project. Entries that have won in previous years may not be resubmitted.

Those submitting entries must have been directly involved in producing the materials entered. Improperly submitted entries may be disqualified.
For questions, sponsorship information or to nominate an individual for one of these awards, email awards@iabctulsa.com.
---