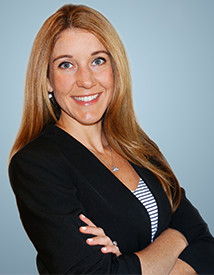 Leslie Agee
President, Vice President of Special Events – Tulsa, OK
leslie.agee@lppusa.comLeslie is the head of marketing and communications at Linde Engineering North America Inc., responsible for the organization's internal and external communications, marketing and CSR. She joined Linde in 2008, having previously worked for CB Richard Ellis in Tampa, Florida. Leslie has been an IABC member since 2013 and served on the IABC Tulsa Board since 2014.  A native of Florida by way of Texas, Leslie earned her degree in Marketing at the University of Central Florida. In her spare time Leslie enjoys staying active and spending time with her husband, Jeremy, and their dog, Lucy.
---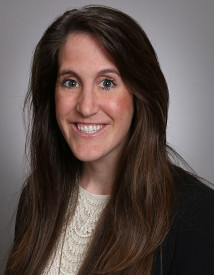 Megan Patterson
Past President (2017-2018 term) – Tulsa, OK
Megan.Patterson@oneok.comMegan is supervisor of investor relations at ONEOK, responsible for supporting effective communication between the company and financial community. She joined ONEOK in 2008, working for six years in the corporate communications department before moving into IR. Megan has served on the IABC/Tulsa board since joining IABC in 2008, holding various roles including secretary, awards co-chair, and most recently, president. A native of Iowa, Megan completed her undergraduate education at the University of Kansas earning degrees in Journalism and Political Science. She holds an MBA from Oklahoma State University. Megan spends her free time with her husband, Jeff, and their 85-pound Goldendoodle, Cooper.
---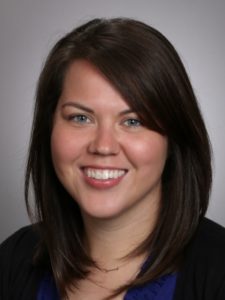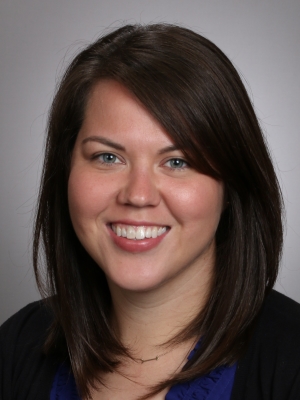 Becky Carver
Co-Vice President of Professional Development – Tulsa, OK
becky.carver@oneok.comBecky is a communications consultant at ONEOK, primarily responsible for internal communications. Prior to joining ONEOK in 2014, Becky worked at Girl Scouts of Eastern Oklahoma as a communications specialist. She has been an IABC member since 2014, and this is her first term serving on the board. Originally from Bartlesville, Becky earned a bachelor's degree in graphic design from Oklahoma State University. In addition to traveling with her husband Todd's Miata racing team, she enjoys traveling to places other than racetracks; hiking with her pup, Tux; and baking anything with chocolate.
---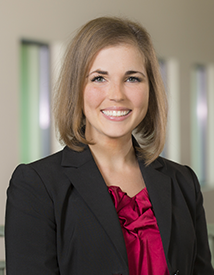 Sarah Andrews
Co-Vice President of Communications – Tulsa, OK
sarah.andrews@ctca-hope.comSarah is a senior communications specialist at Cancer Treatment Centers of America in Tulsa where she works on a variety of communications initiatives including internal communications, brand, communication strategy, collateral and digital communications. She's been with the company since 2008 in various communications-focused roles. A member of IABC since 2008, Sarah previously served as secretary for the 2015-2017 board term. She completed her undergraduate degree at Baylor University with a double major in marketing and journalism and her MBA from Oklahoma State University. Sarah enjoys traveling, reading, hiking and spending time with her husband Clay, daughter Cora and yellow lab Toby.
---

Natasha Mitchell
Co-Vice President of Communications – Bartlesville, OK
nmitchell7@gmail.comNatasha's diverse career includes internal and change communications, employee communications, marketing, public relations and university relations. Her work has generated numerous awards including a Bronze Quill Award and recognition in Ragan's Employee Communications Awards. She has also worked in print and digital media industries as an award-winning newspaper reporter and editor at several publications, including The Oklahoman and a Web editor for NewsOK.com. She has served on several boards for journalism, higher education and nonprofit organizations. Natasha holds a bachelor's degree in telecommunications from Oral Roberts University and a master's degree in journalism and mass communications from the University of Oklahoma. She also serves as chair of the IABC ethics committee. She enjoys reading, volunteering, consulting and traveling with her husband, Richard.
---
Kiley Roberson
Vice President of Membership – Tulsa, OK
Kiley.Roberson@tulsalibrary.orgKiley is the director of communications for the Tulsa City-County Library, responsible for overseeing all internal and external communications for the library's 24 public locations. Prior to her career with the library, Kiley worked as a senior communications analyst for SemGroup Corporation and as TV news producer and reporter. Kiley has been a member of IABC since 2011 and has served on the IABC/Tulsa board from 2013-2015, previously holding the role of Professional Development Co-Chair. Kiley has a master's degree in communication management from the University of Southern California, a bachelor's degree in broadcast journalism from Oklahoma State University and is a certified crisis manager from the Institute for Crisis Management. Kiley is a writer at heart and spends her free time on her award-winning column in TulsaKids Magazines. Kiley married her high school sweetheart, Chad, and the two have a bright and beautiful six-year- old daughter and an outgoing, spunky three-year- old son.
---

Cody Bromley
Vice President of Finance – Tulsa, OK
me@codybrom.comCody Bromley is a marketing communications specialist at Enovation Controls, primarily responsible for maintaining and designing digital communications across the company's multiple websites. He joined Enovation Controls in 2012 after graduating from the University of Central Oklahoma with a degree in journalism. Cody has served on the IABC/Tulsa board since joining IABC in 2014, and has previously served IABC/Tulsa as co-vice president of communications. A native of the Tulsa-area, Cody enjoys supporting Tulsa's professional soccer team, home-brewing beer, and spending time with his wife Alex.
---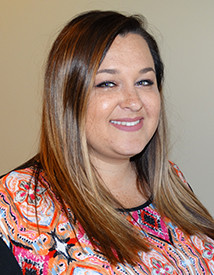 Ashley Cleveland
Vice President of Bronze Quill Logistics – Tulsa, OK
Ashley.Cleveland@onegas.comAshley is a communications consultant at ONE Gas, responsible for supporting various initiatives and departments within the company. She joined ONE Gas in 2016, previously serving in communications roles for ONEOK, the Stillwater Chamber of Commerce and James Lee Witt Associates. Ashley has been a member of IABC since 2011. She attended Oklahoma State University where she earned a degree in Journalism. Ashley enjoys spending time with her husband, Patrick, and their two dogs, Jackson and Charlie.
---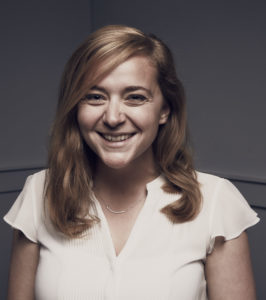 Abigail Loveall
Secretary – Bentonville, AR

Abigail is a communications manager for the Global Office of Culture, Diversity and Inclusion (CDI) for Walmart, primarily responsible for graphic design and communications for CDI. Within Walmart, the Global Office of Culture, Diversity and Inclusion's mission is to create an inclusive culture for all associates who work at Walmart, as well as customers in the store. Originally from Kansas City, Mo., Abigail joined Walmart in 2013 after graduating with a degree in Journalism from the University of Missouri. She is new to IABC, when she became a member this past winter. She currently lives in Bentonville, Arkansas where she enjoys the many trails in the rolling hills of the Ozarks.