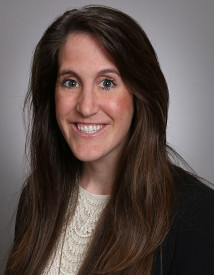 Megan Lewis
President – Tulsa, OK
megan.lewis@oneok.com
Megan is a senior investor relations analyst at ONEOK, responsible for supporting effective communication between the company and financial community. She joined ONEOK in 2008, working for six years in the corporate communications department before moving into her current role. Megan has served on the IABC/Tulsa board since joining IABC in 2008, holding various roles including Secretary and Awards Co-chair. A native of Iowa, Megan completed her undergraduate education at the University of Kansas earning degrees in Journalism and Political Science. She holds an MBA from Oklahoma State University. Megan spends her free time with her fiancé, Jeff, and their 85-pound Goldendoodle, Cooper.
---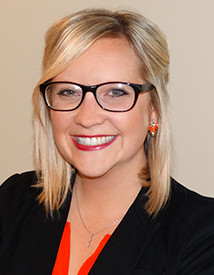 Haley Westwood
President-Elect / Vice President of Recruitment – Tulsa, OK
Hayley.Westwood@onegas.com
Hayley is a communications consultant for ONE Gas, primarily responsible for the company's internal communications. She started her career at ONEOK in 2009 and joined ONE Gas following the company's separation from ONEOK in 2014. She has been an IABC member since 2010 and is looking forward to serving as the recruitment chair and growing the chapter's membership. A native Oklahoman, Hayley earned a Bachelor of Arts degree in Public Relations from Oklahoma State University. Hayley enjoys reading, traveling and writing, and spending time with her husband, Wade, and their rescue dog, Evie.
---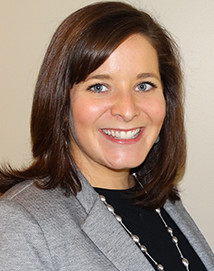 Sara Pollard
Vice President of Finance – Bentonville, AR
sara.pollard@walmart.com
Sara is the senior production manager for WalmartOne, the Walmart extranet that reaches 1.2 million US associates.  She joined Walmart in November 2014 after spending seven years in internal communications at Acxiom Corporation and Crescent Real Estate. Sara has been an active member of IABC since 2007, serving on the Boards of the Fort Worth, Arkansas and Tulsa chapters. The list of positions she has not held is smaller than the ones she has held over the past decade, most recently serving as Communications Chair for the Tulsa chapter. Bleeding purple, Sara graduated from Texas Christian University with a MS in Communication Studies after completing her undergraduate work at the University of Central Arkansas. Sara enjoys spending time with her new husband and stepson, Phillip and Jayce, respectively.
---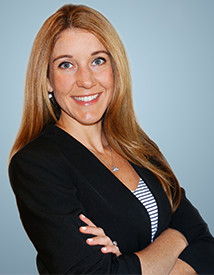 Leslie Agee
Vice President of Professional Development – Tulsa, OK
leslie.agee@lppusa.com
Leslie is the manager of communications and marketing at Linde Process Plants, Inc., responsible for the organization's internal and external communications, marketing and CSR. She joined Linde in 2008, having previously worked for CB Richard Ellis in Tampa, Florida. Leslie has been an IABC member since 2013 and served on the IABC Tulsa Board since 2014.  A native of Florida by way of Texas, Leslie earned her degree in Marketing at the University of Central Florida. In her spare time Leslie enjoys staying active and spending time with her husband, Jeremy, and their dog, Lola.
---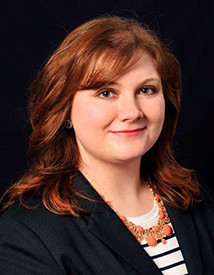 Beth Harris
Vice President of Communications – Bentonville, AR
Beth.Harris@walmart.com
Beth is a senior communications manager on Walmart's Internal Communications team, currently supporting the internal corporate-wide messaging strategy. In her five years on the team, she's supported the legal, finance and global governance businesses as well as the company's global women's initiative. Beth first joined Walmart in 2010 as a project coordinator in the Public Affairs and Government Relations department. Prior to Walmart, she spent time in a variety of project management, communications, design and marketing roles – including roles at Ivie & Associates; Register, Hughes & Associates and H&H Classic Parts. Beth holds a bachelor's degree in Journalism from the University of Arkansas located in Fayetteville. She lives in Bella Vista, Arkansas and, in her spare time, enjoys traveling, great food and antiquing.
---
Cody Bromley
Vice President of Communications – Tulsa, OK
me@codybrom.com
Cody Bromley is a marketing communications specialist at Enovation Controls, primarily responsible for maintaining and designing digital communications across the company's six websites. He also serves as the editor of the quarterly company newsletter "Envision." He joined Enovation Controls in 2012 after graduating from the University of Central Oklahoma with a degree in journalism. Cody has served on the IABC/Tulsa board since joining IABC in 2014, and has previously served as a member of the communications committee. A native of the Tulsa-area, Cody enjoys supporting Tulsa's professional soccer team, home-brewing beer with his dad and volunteering his time making Tulsa a more fun and livable community.
---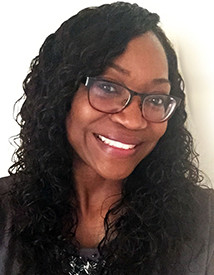 Natasha Mitchell
Vice President of Membership – Bartlesville, OK
nmitchell7@gmail.com
Natasha is an award-winning professional writer and editor who has held previous roles in HR communications and university relations. She has also worked in print and digital industries as an award-winning newspaper reporter and editor at several publications, including The Oklahoman and a Web editor for NewsOK.com. She has served on several boards for journalism and nonprofit organizations. Natasha holds a bachelor's degree in telecommunications from Oral Roberts University and a master's degree in journalism and mass communications from the University of Oklahoma. She enjoys reading, volunteering, consulting and traveling with her husband, Richard.
---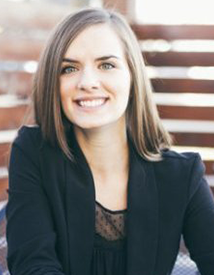 Kim Kuehler
Vice President of Awards – Tulsa, OK
kimkuehler@tulsaairports.com
Kim is the advertising sales manager at the Tulsa International Airport. She is responsible for generating non-airline revenue for the airport by identifying new advertising prospects, maintaining relationships with existing advertisers, and also by planning new, creative advertising opportunities for her customers. In addition to managing the airport's advertising sales, Kim supports the overall goals of the airport's marketing department through their internal and external communications.  A member of the IABC/Tulsa board since 2013, Kim originally joined as the Student-relations Chair. Kim enjoys spending time with family and friends, cooking and spoiling her dog.
---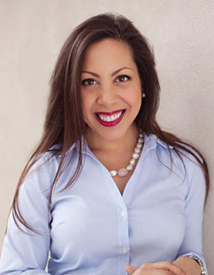 Aliya B. Hargrave
Vice President of Awards – Tulsa, OK
aliya.hargrave@directenergy.com
Aliya is a senior learning and development specialist at Direct Energy. Her role includes the design, development and execution of online computer-based trainings, instructor-led trainings and instructional materials supporting Sales and Marketing, Contact Center Operations, Back Office Operations and Operations Strategy for North America. Her training materials have been recognized three times by the Graphic Design USA American Inhouse Design Awards in the Multimedia + Interactive category for both Art Direction and Design. Aliya has been an IABC member since 2015 and has recently joined the Tulsa Board. She holds a degree in Multimedia Technology from Oklahoma State University. When not at work, she can be found traveling, volunteering or pursuing her life-long personal mission to find the best burger in town.
---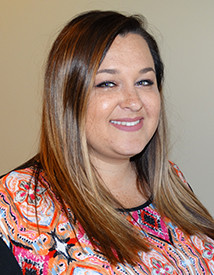 Ashley Cleveland
Vice President of Special Projects – Tulsa, OK
Ashley.Cleveland@oneok.com
Ashley is a communications consultant at ONEOK, responsible for supporting various initiatives and departments within the company. She joined ONEOK in 2011, previously serving in communications roles for the Stillwater Chamber of Commerce and James Lee Witt Associates. Ashley has been a member of IABC since 2011. She attended Oklahoma State University where she earned a degree Journalism. Ashley enjoys spending time with her husband, Patrick, and their two dogs, Jackson and Charlie.
---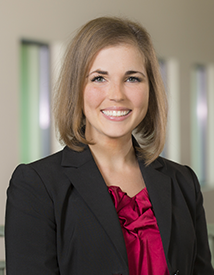 Sarah Andrews
Secretary – Tulsa, OK
sarah.andrews@ctca-hope.com
Sarah is a communications specialist at Cancer Treatment Centers of America in Tulsa where she works on a variety of communications initiatives including internal communications, brand, communication strategy, magazine production and collateral. She's been with the company since 2008 in various communications-focused roles. A member of IABC since 2008, Sarah is excited to join the IABC board for the first time. She completed her undergraduate degree at Baylor University with a double major in marketing and journalism and just finished her MBA in May from Oklahoma State University. Sarah and her husband Clay have been married for two years and are proud parents of their yellow lab Toby.
---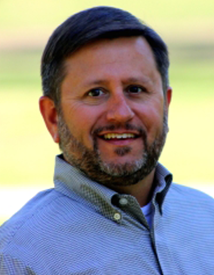 Phillip Harris
Member-at-Large – Tulsa, OK
phillip.harris@williams.com
Phillip is a senior communications specialist at Williams. His responsibilities include communications support for various shared services departments including Information Management, Finance & Accounting, Business Ethics and Regulatory Compliance. He also serves as the producer of the company's quarterly CEO town hall webcasts and news editor for the intranet. Phillip joined IABC in 1998 and has served two stints on the Tulsa chapter board (1999-2001 and 2011-current), as Bronze Quill chair and, most recently, Professional Development co-chair. He's also a past member of the Dallas and Fort Worth IABC chapters. Phillip holds a bachelor's degree in Journalism & Broadcasting from Oklahoma State University. He's an avid fan of OSU athletics and Tulsa Roughnecks FC. When not working, Phillip enjoys traveling and spending time with his wife, Shelly, daughters, Olivia and Heather, and critters, Callie, Cooper (Boston Terriers) and Bailey (Persian cat).