by Megan Lewis, IABC/Tulsa President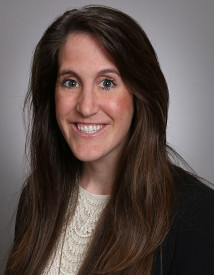 Have you ever wondered why New Orleans is nicknamed The Big Easy? Is it the relaxed pace of life? The local music? The ease at which a person can purchase a Hurricane on Bourbon Street?
Whatever the reason, I can't help but believe the best way to find out is to visit, and there's no better time to visit than during the 2016 IABC World Conference. Did I hear someone say, Mardi Gras? Ok fine, let's call it a tie.
This year's conference is being held June 5-8, in New Orleans. There's still time to register and potentially win a free registration for the 2017 World Conference in Washington D.C. (register before April 30).
There are so many reasons to attend. This year's international slate of more than 60 speakers will expand your thinking with new perspectives, useful insights and concrete examples that span the globe. Nearly 70 unique breakout sessions will focus on a wide variety of topics including content and inbound marketing; storytelling; new and emerging technologies; marketing campaigns and crisis communication, just to name a few. The conference also will feature three powerful keynote speakers including Geoff Colvin, Fortune's senior editor.
If that's not enough for you, consider these fun New Orleans facts, and prepare yourself to learn even more in June:
Canal Street was named for an actual canal that was planned, but never built, on the street's dividing median.
The official colors of Mardi Gras were chosen in 1872 by honored visitor, Russian Grand Duke Alexis Romanoff. The purple stands for justice, green for faith and gold for power.
Each seat in the Superdome is a different color than the one next to it, providing the illusion of a full house even when some are empty.
The total mileage of New Orleans canals both above and below ground exceeds that of Venice, Italy.
Learn more here, and join me in the Big Easy for a few Hurricanes, fun and unparalleled professional development.