by Megan Patterson, IABC/Tulsa President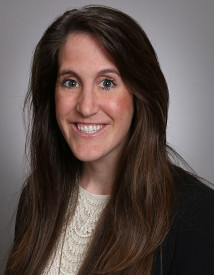 The Olympics are finally here. Once again, the first few days have not disappointed. With the exciting finishes to the men's and women's road races, the unexpected elimination of the Williams sisters in the first round of doubles play, record-breaking swims by Katie Ledecky and the fact that Michael Phelps has still got it – there's just so much to love about the Olympics. Even as I'm typing this, I'm watching. I'm in awe of our women's gymnastics team. How can these young women pack that much strength into their petite bodies and show that much poise on the world's biggest stage?
The Olympics is about so much more than just gold, silver or bronze – it's 16 days of rallying behind your country, cheering on our best and finding unlikely heroes from around the world along the way. The games are inspiring, humbling and healing. These athletes are symbols of the best in all of us.
The Olympics have a way of bringing people and nations together. For a short while, our world gets a little smaller. Rio doesn't seem quite so far away.
As I watch, eyes glued to the screen from my couch in Tulsa, I can't help but think of our fellow IABC members doing the same from their homes in Montreal, Hong Kong or Cape Town. That's what is so unique about our organization. The "international" in IABC is one of the benefits I value most. We can learn so much from our counterparts from across the country and around the world – through healthy competition and professional collaboration.
Sit back and enjoy the remaining days of the games. And if you're interested in a little friendly competition of your own, join us for our first ever Adult Spelling Bee(r), where you'll have the chance to spell your way to victory. You won't win gold, but there are cash prizes on the line. Go U-S-A!