by Megan Patterson, IABC/Tulsa President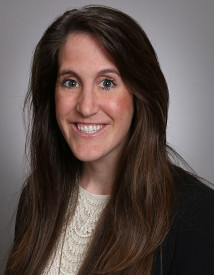 In August, your IABC/Tulsa Board of Directors held our annual planning session to review chapter goals and objectives, plan for the year ahead and discuss how to make IABC/Tulsa event better. The current board is now in the final year of our two-year board term, which ends in August 2017. With one year under our belts, we're even more prepared and excited to go to work for you and to help you get the most out of IABC.
We're excited to welcome new board member Aliya Hargrave, senior training and development specialist with Direct Energy. Aliya joins Kim Kuehler as co-vice president of awards, responsible for all planning and coordination of our annual Bronze Quill Awards. Aliya and Kim are already hard at work planning for 2017. Watch your email for additional details and be sure to attend our October professional development event where Ginger Homan, founder of Zia Communications and winner of numerous bronze, silver and gold quill awards, will share strategies for writing a winning award entry.
The board also tallied your votes for our next chapter president. I'm excited to announce that Hayley Westwood, communications consultant with ONE Gas and current vice president of recruitment for IABC/Tulsa, was elected unanimously. Thank you to everyone who voted. Hayley will continue in her current board role for the remainder of this term, and move into her role as president in August 2017. Hayley's energy, creativity and leadership are a huge asset to our board and will make for an incredible president.
Your IABC/Tulsa board is excited for the year ahead. We're focused on enhancing professional development opportunities, expanding networking events, increasing membership diversity and keeping you informed of the many benefits of your membership. Don't hesitate to provide us with feedback and let us know if you want to get move involved.