by Megan Patterson, IABC/Tulsa President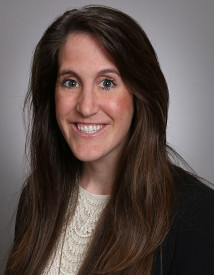 October is finally here, bringing with it cooler weather, pumpkin patches, football-filled Saturdays and… Member Month at IABC! If you've been on the fence about joining or your current membership is up for renewal, October is the perfect time to invest (or reinvest) in IABC. Join or renew during October and you'll receive 10 percent off international dues, pay no application fee and be entered into a drawing to win one of two $500 Amazon gift cards. Are you already an IABC member? Don't worry; there are great incentives this month for you as well! Refer your peers and receive a $10 Amazon gift card for every member you refer – no limit!
Join or renew this month and take advantage of all the amazing benefits of membership including discounts on webinars, online research materials, access to an active online job database, great local and international conferences, not to mention all of the networking benefits and fun events hosted by your local Tulsa chapter.
Check out the calendar of upcoming events and member webinars below. IABC/Tulsa's very own Rhonda Rathje from Walmart is conducting a multi-session online workshop beginning Oct. 20 – The ABCs of Strategic Communications. Learn more about Rhonda below in our "Meet a Member" feature.
If an in-person workshop is more your style, we have a great line-up of those as well. You won't want to miss our upcoming professional development events including our half-day Communicator's Summit – Rumor Has It – co-hosted with Tulsa PRSA. Early-bird registration ends Friday, Oct. 14.
There's no better time to join or renew with IABC/Tulsa. Gain access to the area's top communications professionals and receive discounts and membership benefits that will help you fine-tune your communications skills, no matter where you are in your career.
If you have questions about membership or Member Month incentives, click here or contact Hayley Westwood or Natasha Mitchell.