by Hayley Westwood, IABC/Tulsa President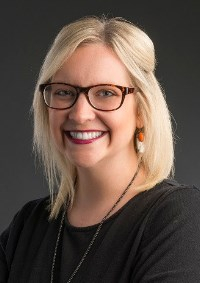 To My IABC/Tulsa Family:
Today, much sooner than planned, I find myself writing my farewell message to all of you. When I accepted the role of presidency, I thought I was signing on for a two-year presidency and third year as past-president. Little did I know that just five months in, my husband would receive a job offer that would take us out of Tulsa – all the way to Salt Lake City!
The last couple months have been a whirlwind, but in just under two weeks, I will be packing up and officially heading west.
I'm very excited for the adventure ahead, but sad to bid you all adieu. My time on the board the last few years has been so rewarding, both professionally and personally. I've gained tremendous experience while also building incredible relationships with many of you. Thank you all for making my time with IABC/Tulsa time well spent.
I am proud to announce that taking over as your new president will be Leslie Agee. Leslie has been a board member for many years and is currently serving as the chapter's special events planner. Last year she was awarded the Leon Bolen Service Award for her dedication and contributions to the chapter. She is going to make an amazing president!
We have an exceptional board full of kind, generous and hard-working individuals, and I know I'm leaving you in great hands. I encourage each one of you to get more involved, as I can attest that the more you put in to IABC/Tulsa, the more you'll get out of it.
I wish you all the best and know that our chapter will continue to thrive. I look forward to seeing all that you accomplish.
Thanks for the memories!
-Hayley