A packed house at Fassler Hall held a collective breath as the final contestant stepped up to the microphone . . . "phlegmatic" "p-h-l-e-g-m-a-t-i-c" "phlegmatic."
(Cue dramatic pause . . . . . . "Correct!")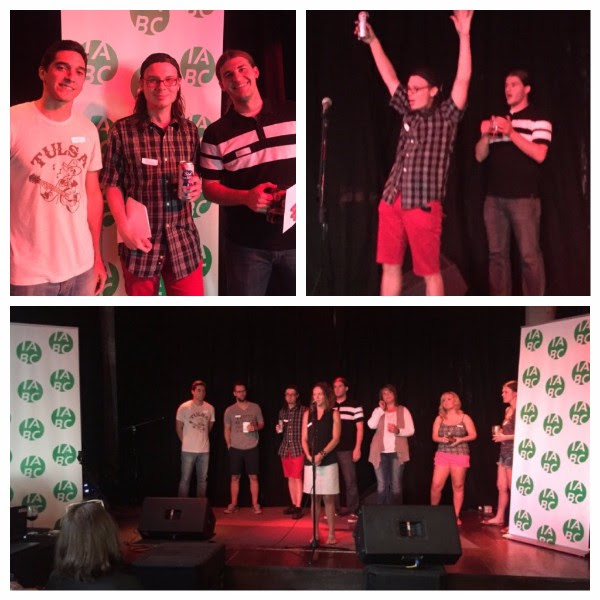 A roar of applause and a fist pump wrapped up the first ever IABC/Tulsa Spelling Bee(r)!
If you didn't make it, you missed a hilarious, fun and exciting night. Following several elimination rounds, 32 spellers dwindled down to three – all competing for the top prizes of $100, $50 and $25.
The night had all the ingredients for a great time – with the beer flowing and the crowd cheering, contestants committed to the bee in true elementary-style fashion.
Competitors all received an IABC/Tulsa koozie for participating. Our three winners walked away smiling with a little extra cash in their pockets.
Attendees enjoyed Fassler Hall's famous duck fat fries, brats and drinks while they watched and cheered on their friends, and fun was had by all.
Thanks to everyone who joined us for the first ever IABC/Tulsa Spelling Beer(r)! Start studying your dictionaries now – maybe next year you can be the last one s-t-a-n-d-i-n-g!