Join us for our October Luncheon: Write a Winning Bronze Quill Entry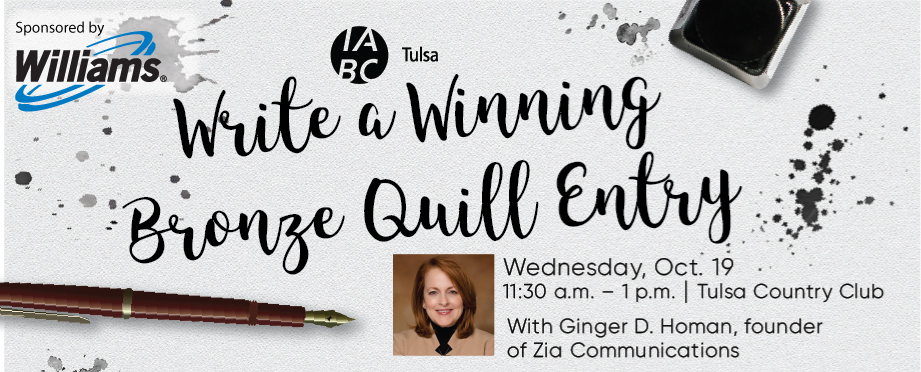 Are you ready to submit a winning Bronze Quill – one that can also win Silver and Gold? This session will cover what you need to consider when writing your work plan. Understand what the judges are looking for and how to structure your submittal for success.
Ginger D. Homan, ABC, is founder of Zia Communications, a firm specializing in changing behaviors, building communities and transforming thinking. Her award-winning communication model has been used by foundations and corporations to grow brands and align cultures. Ginger serves as secretary/treasurer on IABC's International Executive Board. Her work has been honored with Bronze, Silver and Gold Quills. She is a recipient of the IABC Chairman's Award, Tulsa Chapter's John Hartman Professional Communicator award and Leadership Tulsa's Paragon Award for her board service with nonprofits.