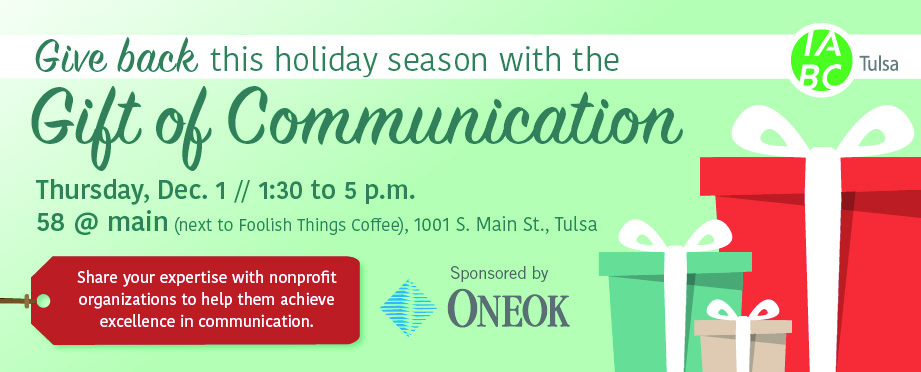 Date: Thursday, Dec. 1 from 1:30 to 5 p.m.
Location: 58 @ main (next to Foolish Things Coffee), 1001 S. Main St., Tulsa, OK 74119
As a way to give back to the community, IABC/Tulsa is hosting its annual Gift of Communication. This event allows IABC members and others to share their expertise with representatives from nonprofit organizations to help them achieve excellence in corporate communications, public relations, employee communication, marketing communication, public affairs and other forms of business communication.
This event will include consultation and networking with some of the top communications professionals in the Oklahoma/Arkansas areas. Volunteer your time to help local nonprofits reach their communications goals, while learning from other communications professionals in the area.
If you would like to nominate an organization to be included, please contact Ashley Cleveland at 918-770-1060 or ashley.cleveland@onegas.com by Friday, Nov. 18. We will announce the participating agencies late November.