by Megan Patterson, IABC/Tulsa President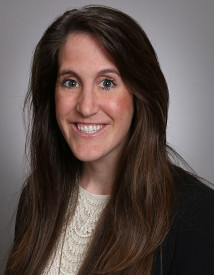 Happy New Year friends! I hope your 2017 is off to a great start and is full of all the excitement and promise that new beginnings bring. Keeping with the New Year's spirit – I'm kicking the clutter from this letter and keeping it short and sweet. Please take a few minutes to read the remainder of our newsletter; it is jam-packed with information about upcoming IABC/Tulsa events, international conferences and ways to make the most of your IABC membership in 2017.
To kick off our programing this year, we're offering a fantastic free event on Jan. 25 with IABC/Tulsa's very own Joe Williams, founder of Joe Williams Communications, recipient of more than 125 national communications awards and an IABC Fellow (the highest honor given by IABC). Grab "A Cup of Joe with Joe" and gain valuable advice and perspectives learned from his diverse 40-plus year communications career.
Don't forget to turn in your Bronze Quill Award entries by Jan. 16 to get recognized for your hard work in 2016, and join us in February to learn more about crisis communication planning and management.
We have great events lined up this year and hope you will join us as we all work to improve our communications skills and expand our professional networks in 2017.