by Megan Patterson, IABC/Tulsa President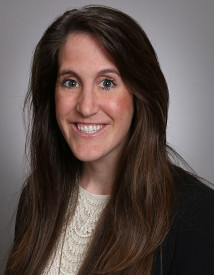 How often are you reminded of the power of communication? Or amazed by the impact technology has on our lives? How about when the two come together? A recent CNN segment got me thinking about the relationship between communication and technology. It also left me intrigued, inspired and hopeful for the impact we can have on future generations.
During the segment, CNN reporter Sara Ashley O'Brien interviews Pinchas Gutter, an 85-year-old Holocaust survivor. The catch is that O'Brien interviewed a digital version of Gutter. Hours of real video footage in which Gutter answered thousands of questions about his experience during the Holocaust was compiled to create a digital version of himself, fully capable of understanding questions and seamlessly producing relevant responses. Through the use of speech recognition and natural language processing technology, Gutter's digital self can interact with people and teach them about his experience. Read the related CNN article about the technology and how it's being used.
This article provides a stark contrast to the numerous stories about technology's negative impact on communication skills or how younger generations can only write in 140 characters or less. In this case, technology and communication are working together and using storytelling to teach people about a time in the world's history that must be remembered and understood. This interactive and emotional learning tool offers a much deeper and impactful learning experience than any history book could ever provide.
Stories like these get me excited about the impact we can make as professional communicators and remind me of the many opportunities we all still have to continue learning.
Learn more about the relationship between communication and technology at this year's IABC World Conference, June 11-14 in Washington, D.C. One of the keynote speakers, IBM's Jon Iwata will discuss how data and artificial intelligence are changing communication. There is still time to register for the conference, which is sure to be packed with wisdom, networking, and yes, even a bit of inspiration.