by Hayley Westwood, IABC/Tulsa President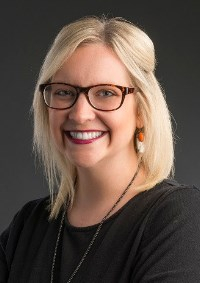 Over the last several years, I've had the privilege of meeting IABC members from Australia, Tanzania, Scotland and more, and they all say the same thing about membership: that the greatest benefit comes from the people they meet along the way.
Don't get me wrong, there's plenty of learning from the conferences, webinars and other professional development opportunities that membership provides. But the best learning comes from the relationships you build. Getting to meet and know communicators from across the world is IABC's greatest benefit. Having the chance to learn from people who do the same work you do, but in different capacities, in different industries and in different countries. Sharing real-world experiences to help one another be more successful and push our industry forward together.
IABC membership helps us advance a global standard for business communicators. It allows us to share ideas and experiences so that we can raise the collective value of communications across our organizations, no matter where we are in the world.
I'm incredibly thankful for the relationships I've built because of my involvement with IABC/Tulsa. I've gained mentors and friends, and those relationships continue to benefit me in both my professional and personal life.
If you've been considering membership in IABC, I hope you'll explore the opportunity to join during the month of October and take advantage of our Member Month discounts (and the chance to win great prizes)! See more information below about Member Month and why our members love IABC/Tulsa.
Always feel free to reach out if you want to know more about membership or getting more involved!
-Hayley