What a great year; it's only August and there is so much to be thankful for! Let's begin with a virtual round of applause to Leslie Agee for her phenomenal reign as Madame President! Leslie jumped in as president in a time of need and went above and beyond to accomplish amazing things. I am so thankful for all she has done and will continue to do for IABC.
Prior to joining the board a year and a half ago, I started coming to IABC events as a non-member to gain professional insight. It changed my life. I have been blessed with relationships with people who add value to my life both personally and professionally. I enter this term hoping to continue to learn, and with the help of the board and our members, I plan to shake things up for another spectacular year!
Part of my vision for the chapter is continued partnerships with AMA, PRSA, TAHRA and AWC. Together, we have created a culture of innovation and professional growth. We are so excited to have our annual Spelling Bee(r) event at Fassler Hall along with PRSA, AMA and AWC coming right up in September! Last year's event was a blast and not a single person left without a smile.
One item of business: my writing usually includes a lot of exclamation points because I am so excited! Just wait until you meet me; it's much worse in person.
I look forward to getting to know you all more!

"People who are crazy enough to think they can change the world are the ones who do." – Rob Siltanen
---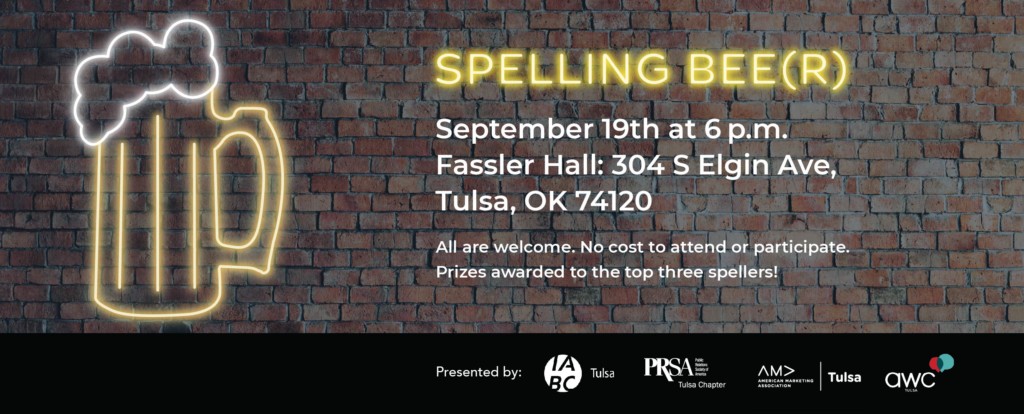 Join Us For The Spelling BEE(R)!
When: September 19 at 6 p.m.
Where: Fassler Hall, 304 S. Elgin Ave., Tulsa, OK 74120
What: We all love a good copy editing session, but how are your spelling skills without a red pen in hand? How about with a drink in hand? Have fun competing for prizes while you find out at the fourth annual Adult Spelling Bee(r). All are welcome. There is no cost to attend or participate, and prizes will be awarded to the top three spellers!
---
Certification Exams at Southern Region Conference on October 16
Missed the CMP and SCMP certification exams when they came to Tulsa and OKC this past spring? Here's your next chance to prove your communications knowledge while also attending an incredible professional development conference.
Find out more about the IABC connect2comms Conference on October 16-18.
Learn more about certification.
---
Save The Date: Gift of Communication is December 12
As a way to give back to the community, IABC/Tulsa is hosting its annual Gift of Communication. This event allows IABC members to provide their expertise to help nonprofit organizations achieve excellence in communications, public relations, employee communication, marketing communication, public affairs and other forms of business communication.
You can volunteer your time to help local nonprofits reach their communications goals, while learning from other communication professionals in the area.
When: Thursday, December 12 from 8:30 a.m. to 12 p.m. (light breakfast provided)
Where: Tulsa City-County Library, 400 Civic Center, Tulsa, OK 74103
---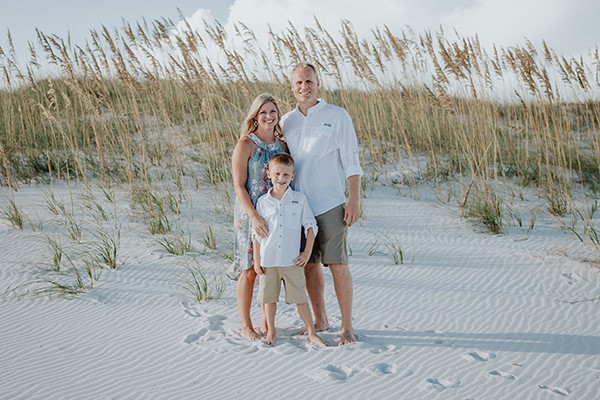 Meet A Member: Amanda Black
Title: Communications Coordinator
Company: Helmerich & Payne
Why do you love your job? It allows me to work with many people/organizations across the company to make a difference for the future.
How long have you been a member of IABC? Just approached a year
What is the best IABC meeting/conference you have attended? Why? Communication Across Global Audiences with Kim Morgan – KFC. She provided great insight on several topics and wasn't afraid to discuss the "not so good" times and how to recover from them.
What is your favorite thing to do outside of work? Being active (working out/running/hiking) and spending time with family
What's your favorite vacation spot? Anywhere on a beach!
What is your favorite restaurant? Keo
What advice would you give to new communications professionals? Build your network, continue to learn and never be afraid to ask questions.
---

Happy membership anniversary to the communications pros who joined us during the month of August!
August 1 – Emily Perkins
August 12 – Kimberly Kuehler
August 15 – Kiley Roberson
August 17– Micah Laney
August 17 – Amanda Black