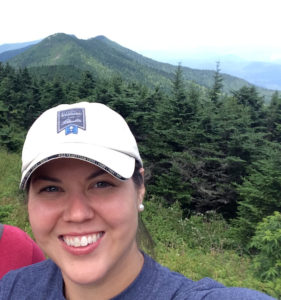 Title: Communications Consultant
Company: ONEOK
Why do you love your job? I work with some amazingly talented and creative people who teach me new things every day. I also love telling the stories of our employees and helping our internal departments achieve their business goals.
How long have you been a member of IABC? I joined in June 2014.
Have you ever served on an IABC Board? I am on the slate of nominees to serve on the 2017-2019 board.
What is the best IABC meeting/conference you have attended? Why? I enjoyed Deb Hileman's recent presentations – "Prepare and Prevent, or Repair and Repent" and her follow-up crisis media training. Deb's presentations included examples of many current crisis scenarios, so it was interesting to hear about dealing with crisis in the digital age.
How has IABC played a part in your professional development? Through my involvement with IABC, I have networked with many communicators throughout the region whom I may not have met otherwise. These are people with whom I can exchange ideas or ask questions. Their insight and expertise are incredibly valuable.
What is your favorite thing to do outside of work? I love to travel and experience new places through food. I also love spending time with my guys – my husband Todd and our pup Tux – and cheering on my Oklahoma State University Cowboys at football games!
What's your favorite vacation spot? I love the mountains in any season. I try to spend every Fourth of July holiday in a national park.
Who is your favorite musical artist? I love authentic voices, regardless of genre, but I'm a country music fan through and through. On any given day, I may listen to Sam Cooke, Eric Church, Journey and Annie Lennox.
Which website do you visit daily? Facebook, The New York Times and my online banking website
What is your favorite restaurant? Fuji's for sushi. Sisserou's for curry. Hideaway for pizza. The Tavern for everything. You see where this is going…
Complete the following: The future of the field of communications is…digital. Technology continues to change the landscape for communicators. It will be both exciting and challenging as we continue to utilize new platforms to reach our audiences.
What advice would you give to new communications professionals? Learn from those around you. There will always be people in your life that excel in areas where you don't. Lean in to those people and learn from them. Ask questions and listen to the answers.