by Megan Patterson, IABC/Tulsa President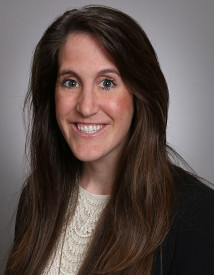 This letter is a bit bittersweet for me – it is my last as president of IABC/Tulsa. Next month, our new IABC/Tulsa board will be in place and your new president, Hayley Westwood, will provide her perspective on our chapter and her vision for IABC. The chapter couldn't be in better hands.
My two-year term as president has flown by. I'm sad it's coming to a close, but excited to see what our new president and new board will accomplish over the next two years. I know great things are in store for this chapter.
I'd like to thank our current board for all of your work and for the countless hours you dedicated over the last two years. For those who are staying on the board – we're lucky to have you. For those who are rolling off – you'll be greatly missed. I know the commitment it takes, and very much appreciate your contributions.
This board accomplished a lot in two years. Just a few examples include:
Receiving recognition among IABC chapters world-wide and winning five chapter management awards;
Receiving a record-breaking number of entries and our highest attendance levels during our 2016 and 2017 Bronze Quill Awards;
Holding our inaugural Spelling Bee(r) event which was so successful we're bringing it back even bigger and better this year (don't miss it on July 20); and
Providing more than 600 local communicators access to high-caliber professional development events including topics such as communications measurement, inbound marketing and crisis communications, just to name a few.
We also revamped our membership outreach efforts, created new membership marketing materials and relocated our monthly professional development events based on feedback from you, our members.
Yes, we've accomplished a lot, but there is always more we can do to further increase the value of your membership. This will remain the focus going forward, with our new president and new board.
I believe I may have taken away more from this experience than I was able to give, but I truly hope that together, we made some lasting impacts and improvements on our chapter.
Thank you for the opportunity to serve as your chapter president.