Fair warning…I am fresh off IABC World Conference and I. AM. PUMPED! This is an amazing experience every year, but I think they upped the ante this time. Settle in for a minute, I have plenty to share with you.

If you have not seen it yet, there is a brand new IABC International website. New layout, new career mapping tool and new ways to connect. AND everyone (members and non-members) have full access to everything on the site for the next couple weeks. Go check it out!

There was also the big reveal of Catalyst, the newly transformed print and online content source. Beginning this month, the magazine will be mailed to members twice annually; utilizing sustainable paper and ink.

Considering certification? If the financial investment has caused any hesitation, there are scholarships available through IABC International, details here. If you have questions about certification, please do not hesitate to reach out to any IABC board member. We are very proud to have several newly certified members in Tulsa, and they would be thrilled to lend their support.

Now for the conference speakers. This year's slate did not disappoint. I've been bubbling over with what I learned and still have this insatiable need to share with everyone I come in contact with. From my pages and pages of notes and key takeaways, I thought I would give you the highlights. Jot down these thought leaders to check out; you won't regret it. Celeste Headlee is a force and on a mission to bring back conversations, actual listening and how to have conversations that matter. I was buying her book as we walked out of the session. Corporate Rebels are starting a revolution. Imagine an organization with no managers or one where you pick your manager and salary. It exists and more importantly, it's working. Peter Sheahan is an innovative business thinker and thought leader. I honestly could not write fast enough; everything he said was brilliant, but one point really resonated: organizations need alignment, not agreement. Let that sink in a little. How would you pivot your communication plans to reach for alignment, instead of agreement or even just awareness? He has a series of videos that may be very useful in how you engage and support your organizations.Mark your calendars for June 2020; World Conference is heading to Chi-Town! In the meantime, we have an exciting slate of speakers for you right here in Tulsa. Look forward to connecting with you at the July event!

"It only takes one good conversation to change your understanding of someone else's world, your world, and the world at large." ― Celeste Headlee
---
How to Stay Positive and Turn Negativity into Possibility 
Co-presented with the Tulsa Area Human Resources Association (TAHRA). TAHRA members should register here.

The ability to stay positive and productive in the face of change, challenges and uncertain times is essential for career success. In this interactive presentation, you will learn how to stay motivated, respond to workplace challenges and rekindle passion for your career.
Registered attendees will receive a copy of Sarita's book "If You Can't Say Something Nice, What DO You Say?"

What You'll Learn:
Find out if your glass is half empty or half full.How to cope with workplace situations that are beyond your control.Twelve motivators that can keep you motivated at work.Five ways to rekindle passion for your career.How to communicate concerns in a way that will get the results you desire.How to effectively protect yourself from the negativity of others.How to use your "resiliency resources" to bounce back from adversity.
When: 11:15 a.m. to 1 p.m. July 17
Where: DoubleTree by Hilton – Warren Place, 6110 S Yale Ave., Tulsa, OK 74136
Fee:
IABC Member fee: $25
IABC Non-member fee: $35
Student fee: $15
---
Congratulations to our Leon Bolen Service Award Winner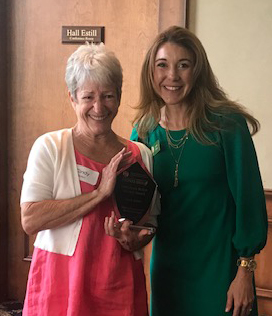 Long-time IABC/Tulsa member, Cindy Bolen, was honored at our June 19 professional development lunch with the Leon Bolen Service Award. This award is given to the IABC/Tulsa member who has contributed or volunteered the most to the chapter over the past year.
"I personally believe Cindy possesses magical powers, because anytime her name is mentioned or she walks into the room, everyone's face lights up. She is at every event and usually the first to greet our members and guests. She always makes everyone feel welcome and fills the room with pure joy…and sometimes candy. Her company has generously donated door prizes, sponsorships and services on numerous occasions over the years – with more donations of time than we'd ever be able to count," said IABC/Tulsa President Leslie Agee.
 
And… something tells us there may not be a Leon Bolen Service Award without her supporting Leon over all the years he contributed so much to IABC.

Congratulations Cindy and thank you for your service to IABC/Tulsa!
---
Did you Know? IABC Job Line IABC/Tulsa distributes local job leads as a free service to our membership and community. Have a position that needs to be filled? Submit your organization's position to our Job Line today!
---
Missed IABC/Tulsa's June professional development lunch on Research and Communications? Enjoy this takeaway from presenter Leah Wietholter on the importance of the investigative process.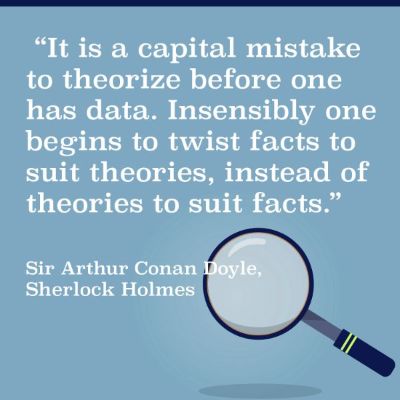 ---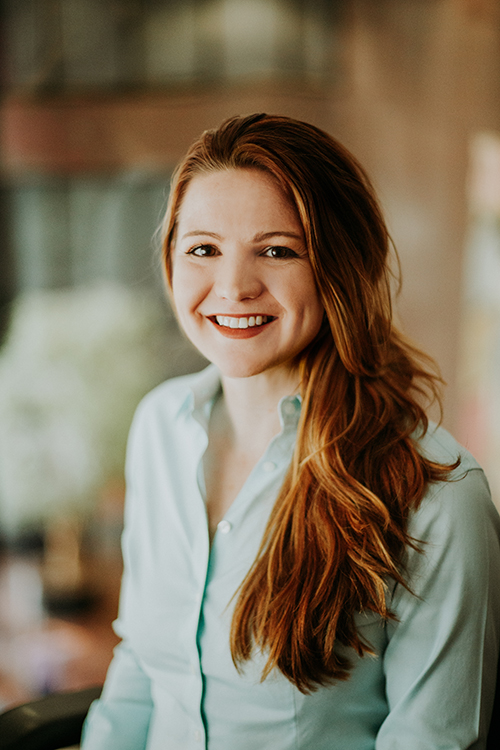 Meet a Member: Erica May, CMP 
Title: Communications Consultant
 
Company: ONEOK
 
Why do you love your job? I love communicating complex topics in interesting ways, finding patterns, making meaningful connections, creative problem solving and learning about the work people do at ONEOK. To top it off, I work with a strong communications team that is inspiring and fun to work with every day.
 
How long have you been a member of IABC?Three years.
 
Why are you a member of IABC? IABC keeps me professionally "in check." Through articles, monthly events and annual conferences, I feel confident I am up to date on new trends, technology and strategies in the industry.  
 
What is the best IABC meeting/conference you have attended? Why? Last year, I especially enjoyed the Communicators Summit "Where PR, Marketing and Communication Professionals Meet" at OU Tulsa. I liked that IABC, PRSA and AMA collaborated on the event to bring in a variety of relevant and forward-thinking topics.
 
How has IABC played a part in your professional development? IABC introduced me to to the Communication Management Professional certification (CMP) through the Global Communication Certification Council. After attending a luncheon to learn about the process and benefits, I was motivated to study and complete the exam within the year. After passing the CMP last month, I've already noticed a positive shift. I have gained confidence in my work and professional decision-making skills since studying the handbook and reviewing a variety of case studies in preparation for the exam. I plan to maintain my certification by continuing to participate in IABC events throughout the year.
 
What is the value of your IABC membership? IABC offers a quality network and knowledge base on a local and international level. There are multiple ways to get involved and having a professional sounding board in reach is invaluable as I continue through my career.
In addition, I look forward to the Bronze Quill awards each year. It's a fun event that showcases and recognizes the best work from local communications, public relations, media relations and marketing professionals. Seeing projects from other organizations is inspiring and motivates me to try new approaches.  
 
What is your favorite thing to do outside of work? Explore new places with good people and good food.
 
What's your favorite vacation spot? Santa Fe is the hardest place for me to leave.
 
Who is your favorite musical artist? That's tough to narrow down, but Perfume Genius opening for David Byrne was probably my favorite concert. My sister and I saw Hans Zimmer one time as well, I think about that show often…
 
Which website or app do you visit daily? Zillow, Airbnb, you name it – I love looking at different architectural home styles and ways to live. To me, real estate and vacation rental apps are as addictive as social media.
 
What is your favorite restaurant? The Shed in Santa Fe. When they ask if you want red or green chilies on your enchiladas, the answer is both. 
 
Complete the following: The future of the field of communications is….versatile!
 
What advice would you give to new communications professionals? 
You're not limited to one specialization in communications. In fact, you're encouraged to find a combination of professional hats that suit your strengths.
 
You may be a writer, podcaster, brand manager, crisis consultant, graphic designer, content strategist, email marketing coordinator, social media specialist or any combination. The list continues to grow as technology progresses and business needs change.
 
I have found that successful communicators are "whole brain" thinkers who can strike a balance between analytical and creative problem solving.   
---
Save the Date: August Professional Development

When: August 21
Speaker: Kim Morgan with KFC Global
Location: Tulsa Country Club
---