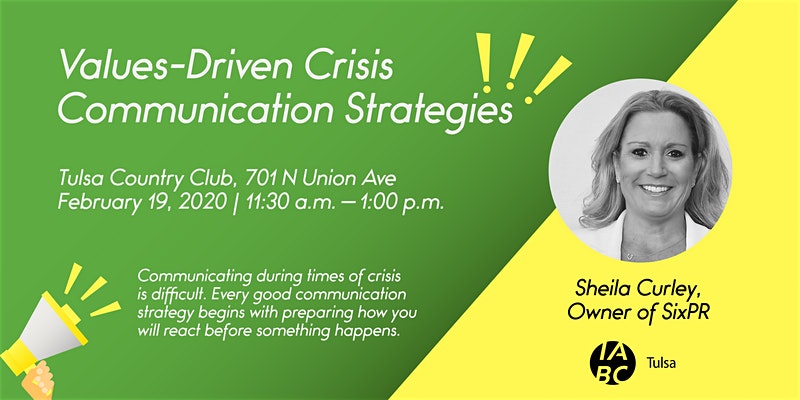 Communicating during times of crisis is difficult. Every good communications strategy begins with preparing how you will react before something happens. In May 2019, Oklahoma was tormented with ongoing rains and severe weather causing significant flooding throughout the state. As many parts of Green Country was dealing with the fallout of Mother Nature, the Muscogee (Creek) Nation also found many of its citizens and its popular River Spirit Resort under threat from flood waters.
This values-driven tribe came together to communicate in a way that highlighted its focus on being a family-driven, people-first nation while also managing to keep the public updated on a significant disruption to its core business.
Sheila Curley, owner of SixPR, joins us to kick off the first event of 2020 with a look at how the tribe married the nation's values with good PR practice.
What You'll Learn:
How the tribe developed its strategy and prepared for response.
How the values of the nation led efforts to communicate with employees first, and then the public.
How the resort was able to open back up with the help of its citizens and employees.
What we can all take away from values-driven crisis communication strategies