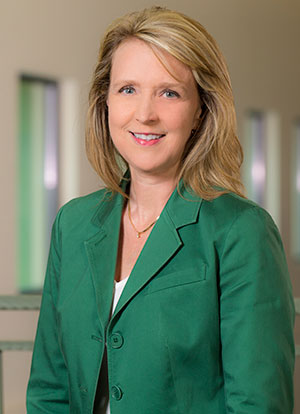 Title: Senior Public Affairs Specialist
Company: Cancer Treatment Centers of America
Why do you love your job? I love my job because of the people I work with and serve – from our talented team members who I admire, trust and laugh with every day to our skilled physicians and clinicians who are working diligently to change the face of cancer to our courageous patients with inspirational stories who are amazing fighters. I am blessed to be a small part of a place that puts our patients first and thrives on restoring hope and improving quality of life. In addition, I am blessed to have a flexible work schedule, so I can maintain a good family/work life balance.
How long have you been a member of IABC? Twenty-four years and counting!
Have you ever served on an IABC Board? Yes! The exact years are a little fuzzy as time goes by, but when I first joined IABC I served on a professional development committee for the Houston chapter. In the late 1990s I helped the Tulsa chapter with professional development. And again in the mid-2000s I served as secretary.
How has IABC played a part in your professional development? IABC has been a constant in my career. I first joined the Houston chapter in 1991 when I worked for an energy company handling internal communications. I was impressed with IABC's high caliber of professional development opportunities, the talented people and the networking opportunities. When we moved back to Tulsa in 1995, I was able to continue my membership and get involved with the board and planning committees. I've always worked for companies that have also valued IABC and have supported my membership and time away from the office to attend meetings. For that, I am grateful. I've also had the opportunity to meet many talented people who I admire, such as Melissa Carlson, Kim McLeod, John Hartman, Leon Bolen, Russ Florence, Steve Higgins, Ginger Homan, and Angela Byers, just to name a few!
What is your favorite thing to do outside of work? Spending time with family above all else, watching and attending OU sporting events (Boomer Sooner!), supporting Union Public Schools (since my husband and both of our children are lifers), attending church and supporting mission work.
What's your favorite vacation spot? I love the peaceful mountains in Colorado. We've had many fun and relaxing vacations there. In fact, we just spent a week in Breckenridge this past winter where I conquered Peak 6, the newest peak at the resort. Okay, so I actually made it down "Bliss" with only one major fall, but it was worth it.
Which website do you visit daily? Being a journalism major and handling media relations in my current job, I like to follow the news, especially local news. I generally visit tulsaworld.com on a daily basis.
What is your favorite restaurant? KEO. I love their Pho (Vietnamese noddle soup). For dessert, I love Napa Flats. The hot, fresh fruit cobblers are out of this world.
How will we recognize you at the next IABC function? Commuting from south Tulsa, I'll probably be a tad late.
Complete the following: The future of the field of communications is… exciting and ever-evolving. It all comes down to knowing your audience, your anticipated goal and then communicating clearly, concisely and effectively.
What advice would you give to new communications professionals? Since almost every job I've ever held was initiated because of a networking opportunity, I'd say make the most of every networking opportunity you can. Getting involved with a professional organization like IABC is a great place to start. Besides the professional development opportunities, you'll have the chance to meet some remarkable people.