by Hayley Westwood, IABC/Tulsa President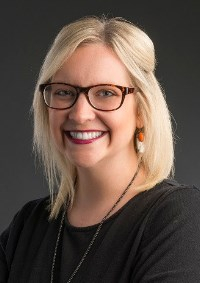 Is it just me, or does the gap between Halloween and Christmas seem to be getting shorter and shorter each year? This year, I'm pretty sure I even saw Christmas trees on the same aisle as the Halloween candy.
I love the holidays as much as the next person, but no matter how much I prepare, they always seem to sneak up on me.
You might feel like this about work sometimes, too. Deadlines and projects always sneaking up and time slipping away. Imagine if you're a non-profit with very little, or even no, communication support.
So many valuable non-profit organizations in our community struggle with this lack of support, which is why IABC/Tulsa hosts our annual Gift of Communication. This event provides a chance for local non-profits to spend time with professional communicators in the Tulsa area coming up with ideas, working on deliverables and developing a game plan to communicate their value and initiatives for the year ahead.
If you'd like to give back this holiday season, I invite you to consider participating in this year's event! Read more below to learn how to get involved. Let's work together to make our community better for everyone in the coming year.
-Hayley